The CP Rail Caboose is a staple artifact at the School House Museum and one of the most eye-catching pieces when someone wanders onto the grounds. This caboose holds a lot of local history, as it was one of the last CP Rail Cabooses to ever pass through the old Chalk River Rail Station.
Before being moved to the museum, the caboose was housed in the backyard of Chalk River local George Viens' home for nearly twenty years. Viens graciously donated the caboose to museum in honour of his late friend Floyd McQuestion, one of the founding members of the RBWM Historical Society.
To commemorate such an integral part of a museum, we have created a colouring page in its honour. As close to real as real can get, this colouring page is perfect for kids to play with a learn a little about local history. Try it out and share your success on our Facebook page!
---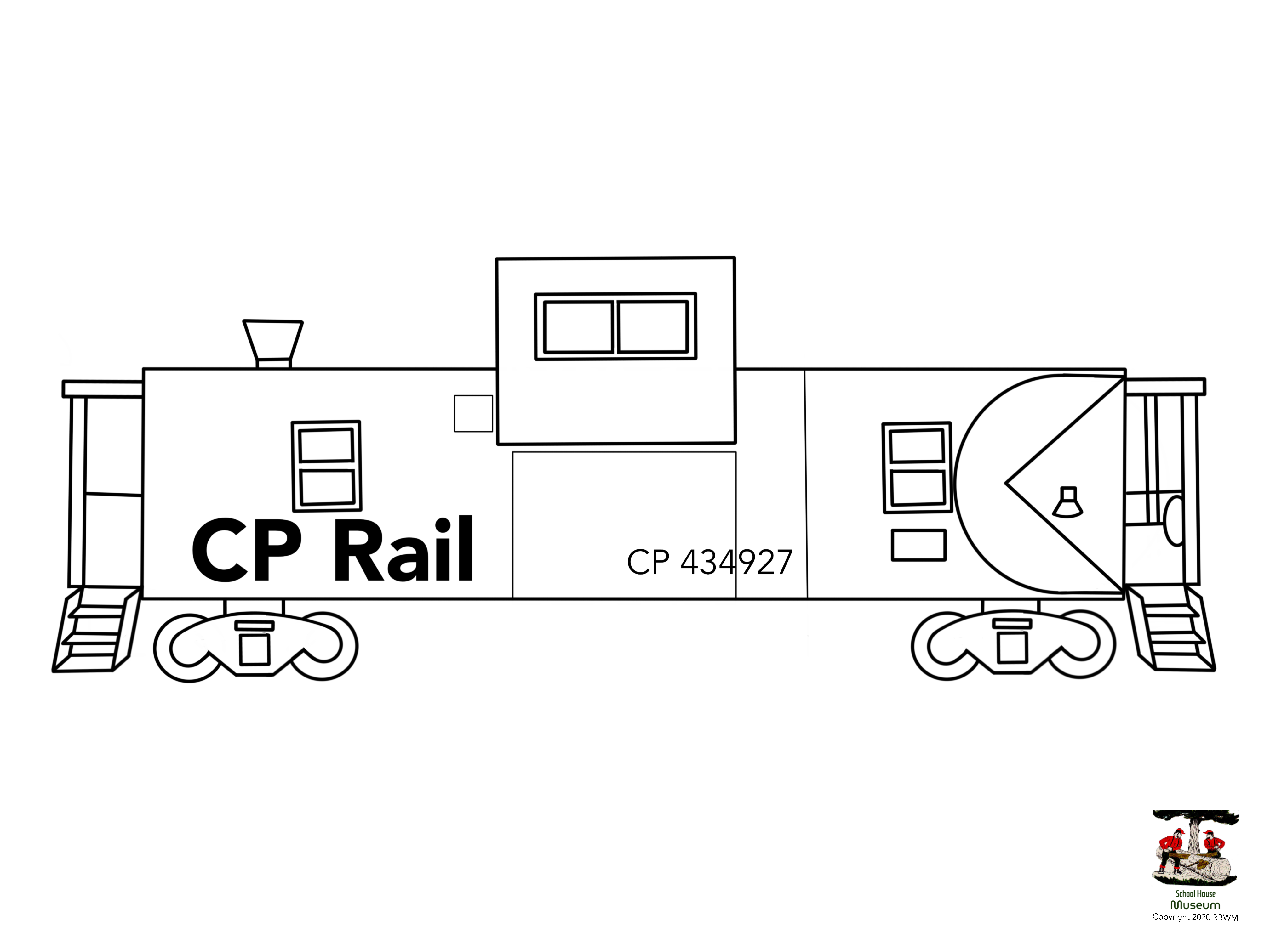 Contact
info@schoolhousemuseum.ca
(613) 584 – 2917
35753 Highway 17, Deep River, Ontario, Canada
© Copyright 2000 – 2022, RBWM Historical Society and School House Museum
All rights reserved, www.schoolhousemuseum.ca